Vivekananda Institute of Languages,
          Ramakrishna Math, Hyderabad.
---

Admissions for the September 2023 batch are Closed.
Next Admissions will be in the month of December 2023.
Classes for the newly admitted students  will start on 20th September (MWF) & 21st September (TTS) 2023
MWF – Monday, Wednesday , Friday   

TTS – Tuesday, Thursday, Saturday.
Students who have taken Admission for Online Course will get the Login credentials one hour before their first class. (a text message from our service provider winnou solutions)
Textbooks will be sent in the first week of  October by India Post.
Online students  who are in Hyderabad can collect the Text books from our office between 9.00 a.m. to 6.00 p.m. (can send someone with the hardcopy of the receipt)
The continuing students must use the same login credentials (which they used in their earlier level)
---
Languages Offered Online:
Chinese, French, German, Hindi, Japanese, Sanskrit and Spanish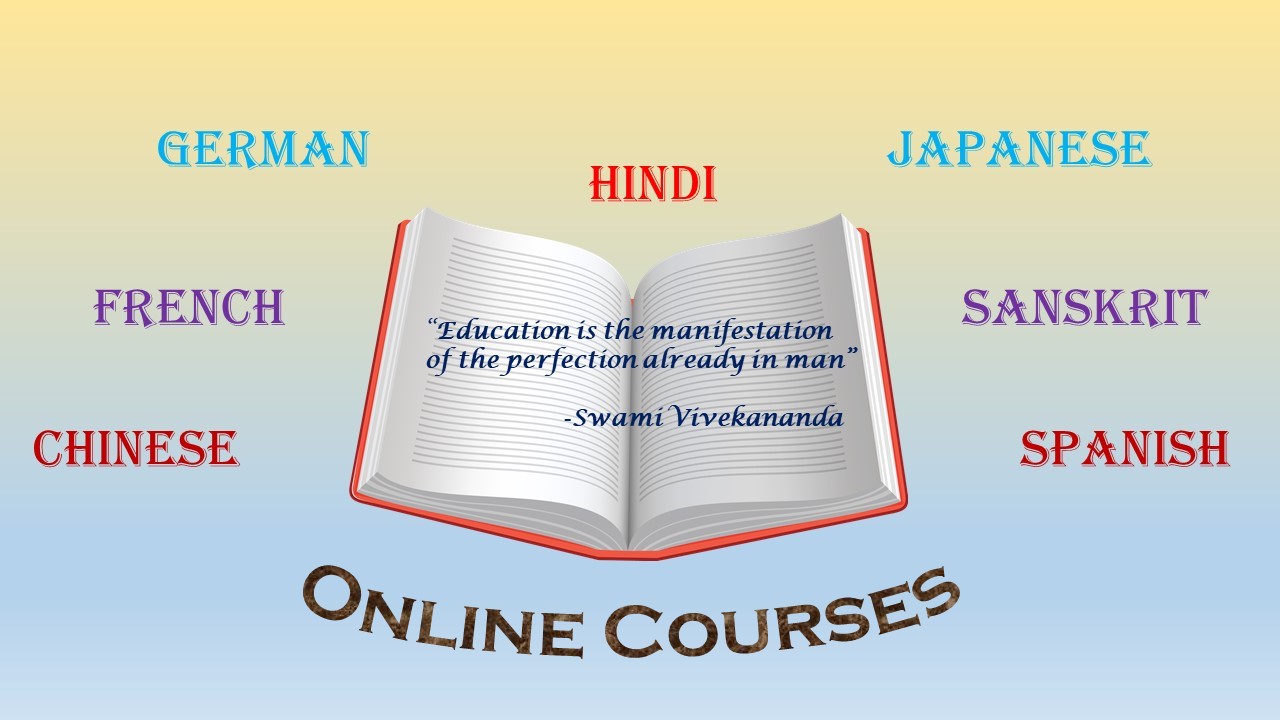 The First Class For
MWF (Monday, Wednesday, Friday) batch is on 20th September 2023.
TTS (Tuesday, Thursday, Saturday) batch is on 21st September 2023. 
Weekend (Saturday, Sunday) batch is on 23rd

September 2023.
---
Languages Offered Offline:
German & French  first 2 levels are offered both Online as well as Offline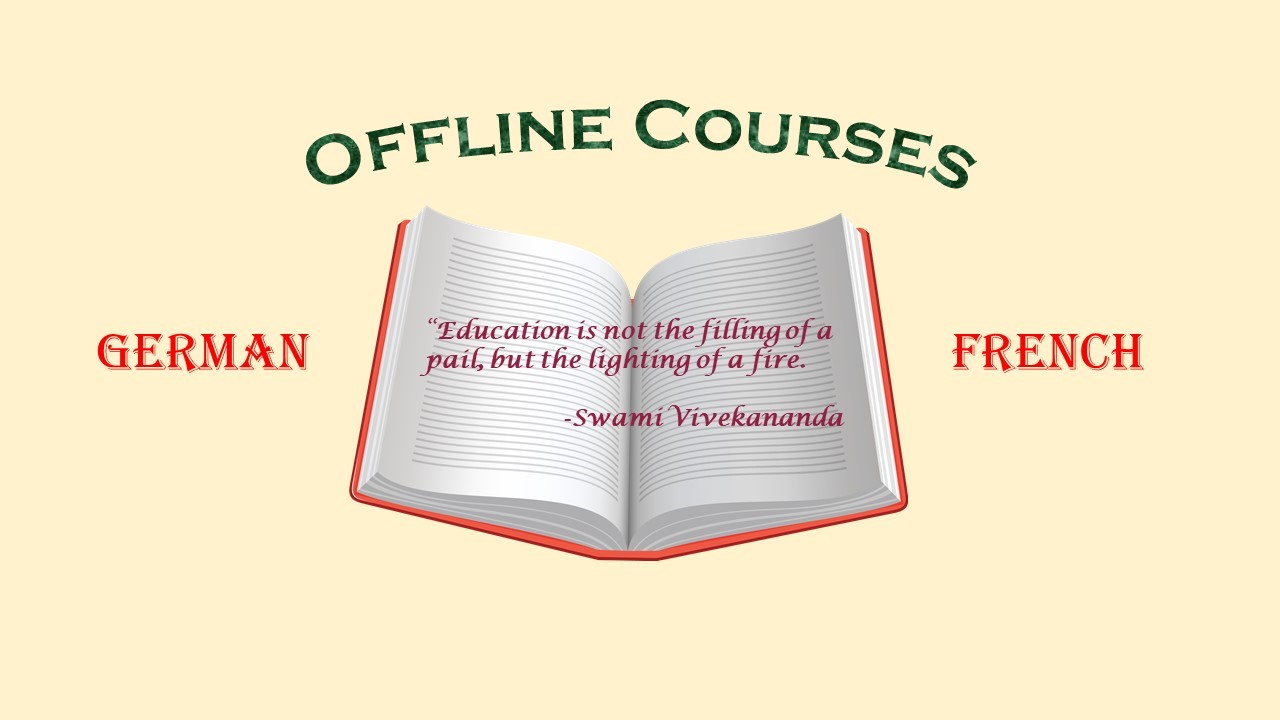 ---
Regular Batches
For French, German, Spanish, Japanese, Sanskrit & Hindi Classes are held thrice a week on alternate days i.e.
 

MWF (Monday, Wednesday, Friday)

or

TTS  (Tuesday, Thursday, Saturday)
Weekend Batches
For Chinese, French, German, Hindi, Japanese, Sanskrit & Spanish Classes are held twice a week i.e.
Weekend (Saturday & Sunday)
---
Eligibility:
The minimum qualification required to join the above languages is SSC Pass.

The minimum age limit for obtaining application form is above 15 years  (born on or before 2008), the maximum age limit is 60 years (born on or after 1963).

Only those students who can grasp instructions in English and can take notes in English are eligible to apply.

The Classes will be held on the Google Meet.

---
Admission Procedure:
Candidates willing to join ONLINE Classes must take Admission Online only (they should not come to the institute).

Candidates willing to join

OFFLINE Classes

must come down to our institute for taking admission.

The admission fee mentioned below is only for First Junior (First Level).

Admission fee for German, French, Spanish, Japanese & Chinese is

Rs.3800/-

 

Admission fee for Sanskrit & Hindi is Rs.1500/-

 

The Foreigners or Indians residing in other countries must write a mail to

languages@rkmath.org  before filling the Application  Form and paying the fees..

---
Candidates must upload the following while taking admission:
A copy of highest qualification certificate (minimum SSC pass)

Any photo identification i.e. driving license or Voter ID or Passport or Aadhar Card for verification.

A recent Passport-size photo for the Application form (old or Stamp-size photographs will not be accepted)

---
Important Note:
A candidate is not allowed to learn two  languages (along with Sanskrit & Hindi) simultaneously.

The duration for the whole course for the above languages is of 6 levels:

1st Junior, 2nd Junior, 1st Senior, 2nd Senior, Diploma & Advanced Diploma

levels.

Each session is of three months duration (approximately)

---

Students may opt for any one of the batches (either MWF or TTS or Weekend)

 

     

  

---

Important Instructions:

Application form and fee is not transferable.

Fees once paid is not refundable.

Classes start with a 10 minutes prayer.

Online Students must login on time.

Offline Students must come to the classes on time.

Late comers are not allowed to attend the classes.

Batch once chosen will not be changed under any circumstances.

Online Classes will be conducted on Google Meet.

---

Please go through our website regularly for updates.
                                                                                                                                     

Director